My Journey so far at IMI, Bhubaneswar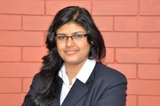 Sukanya Bala Padhi Student, PGDM 2014-16
23rd June, a bright sunny day, when I landed up in Bhubaneswar with so many dreams and ambitions to start a new chapter of my life, I was pretty excited and nervous. When we start our new part of life we often think of our past. The nearer I was to campus, more restless I was. Keeping all that in my mind finally I reached IMI campus. The moment I stepped inside I was totally calm. Then I met my batchmates which added a wave of happiness inside me. With that I was able to cope up with the feeling of missing my family.


Pursuing Post-Graduation in management is a different thing in itself. It's more of being professional than friendly. But initially it wasn't like that. On the first day of orientation programme I came to know about my friends, seniors, faculties and staffs as well. Though we are less in number, we are like a family. In fact a small Indian joint family. Moreover I would like to mention few things which really touched my heart i.e. ice-breaking session, session on positive attitude, movie session. SIP experience sharing was something to learn which will help us in future. Industrial visit to Coca-Cola industry and guest lectures were a new learning. Cultural event and sports event deserve to be mentioned separately and the efforts put by my classmates for the cultural events were unexpected. From the first day itself we were so cordial with each other which was only possible because of the amazing ice-breaking session. Gradually we got acquainted with the IMI culture. When the orientation programme was coming to an end, I was able to envision how my life is going to enter into a new era. At the end of this programme, we enjoyed a lot during sports events which was well organised by our seniors. At last it ended up with the sweet taste of cadbury celebrations.


With an energetic start to my career and life, I am very much hopeful towards my future and I believe that I can achieve what I want in life. With a pleasant experience till date, I hope for the best in future.